Fresno State Art and Design Librarian Monica Fusich is collaborating with Professor of Interior Design Holly Sowles on a research project that is the genesis of a "Makerspace Week" event this October.
Makerspaces are areas where students can make an original product using equipment such as 3D printers, laser cutters and sewing machines. They allow for students to take risks, be innovative, and, most importantly, create in a collaborative setting.
"The movement began about five years ago from people who wanted a space to create things," said Monica.
Initial planning for Makerspace Week began this summer when Monica submitted to Library Dean Delritta Hornbuckle a research proposal for a grant that would fund the makerspaces. Holly would then incorporate the makerspaces into her class curriculum.
The makerspaces consist of three different spaces with two groups in each activity. The three activities will focus on Legos, adult coloring books and custom button-making. Once the students are briefed on the Library's needs, they are given two weeks to think of a concept. The makerspaces must follow a rubric and each student makes a case for it by presenting vignettes and design boards.
Holly hopes that Interior Design students see their makerspaces as a way to collect data and view their creation as something that the Library could use permanently.
"It's fun to see them think outside of the box, and listen to how they would like to use the makerspaces themselves," said Holly.
This is not the first time that Monica and Holly have worked together. When Holly first began at Fresno State, Monica helped her get updated reference books for the Interior Design program under the Art and Design Department. Additionally, Monica assisted Holly's class with finding building plans for their project on buildings in downtown Fresno. For this reason, Holly encourages students and faculty to reach out to Subject Librarians for their research needs.
"In an educational process, I don't think that students today are driven to the library they way that they should be. Everybody Googles everything," said Holly. "I make my students read so that they understand that there is a reason we go to the library."
Monica will also be providing information literacy and research assistance for Professor Silvana Polgar's Interior Design 71 class. Polgar's students will be using their interior design skills while completing project-based learning designs for the Poverello House.
Makerspace Week will be on October 8, 10 and 12 from 12:00 p.m. - 3:00 p.m. in the Henry Madden Library. This event is free and open to the public.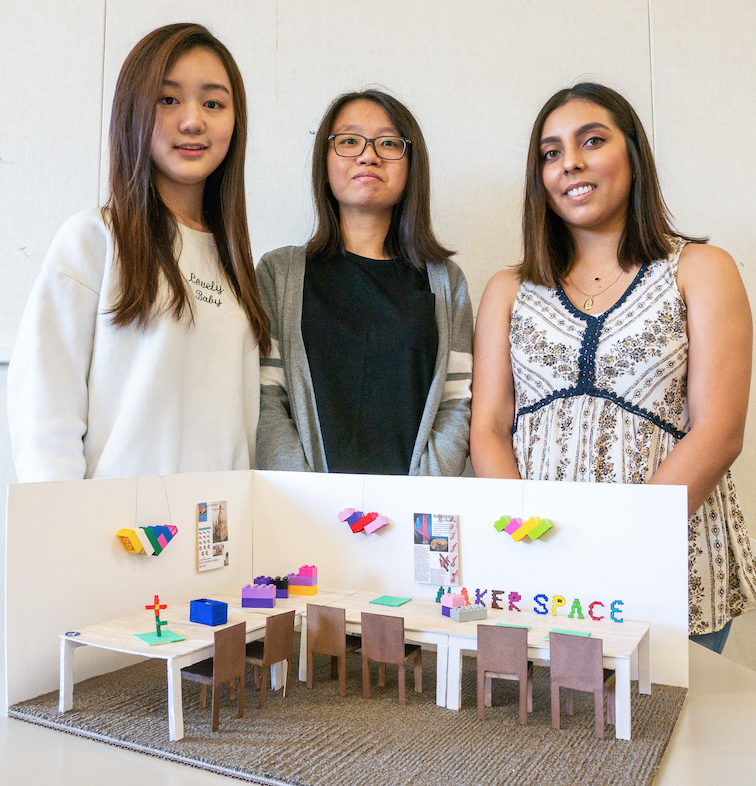 Students with a model for makerspaces.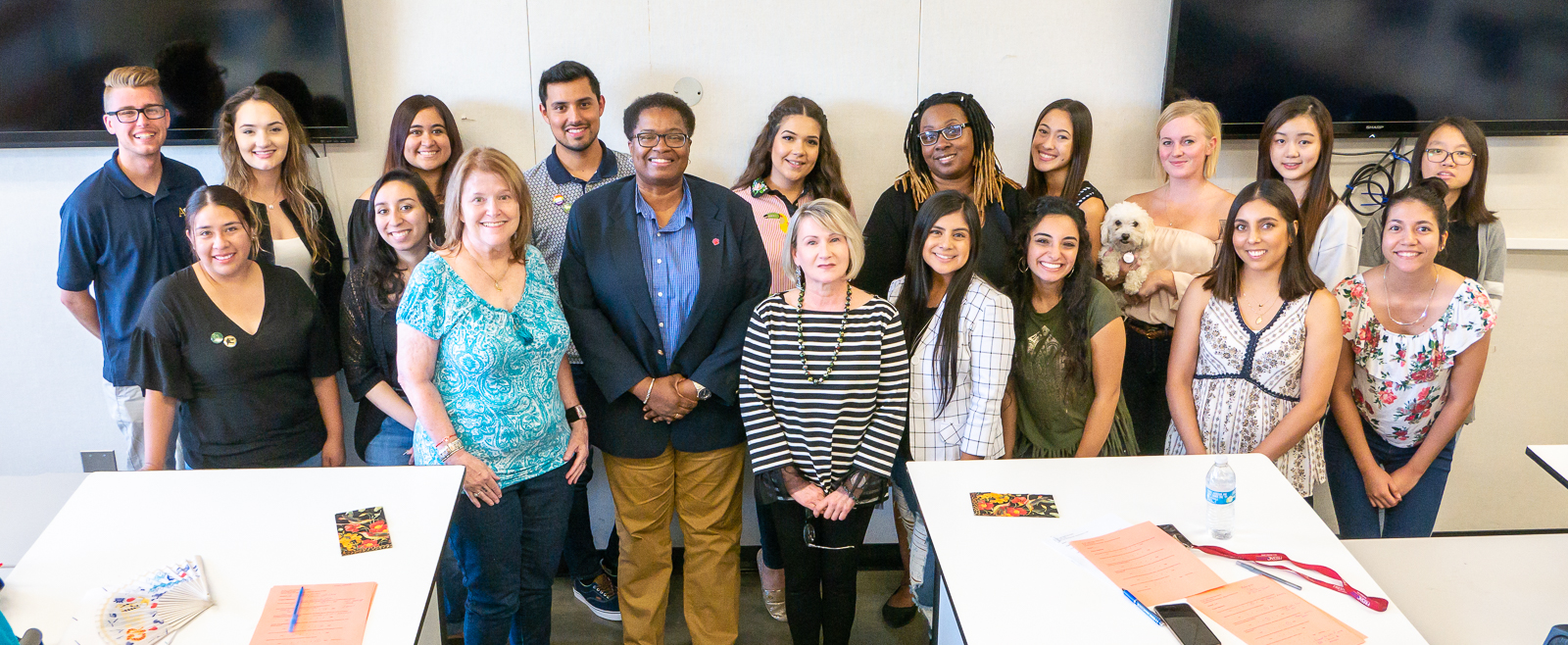 Makerspace class group.