Dr. Terea Giannetta (Nursing, professor emeritus) and Dr. F. Ndidi Griffin-Myers (Nursing) were formally inducted into the Central San Joaquin Valley's Nursing Hall of Fame on Sept. 19. The award, given annually, aims to honor the distinctive careers of nurse leaders and professionals in the Valley.
Terea has over 42 years of professional nursing experience, including 34 years of teaching experience at Fresno State. She retired from the University in 2017 and currently serves as chief pediatric nurse practitioner at Valley Children's Healthcare – a role she has been in for 20 years.
Ndidi has acquired over 40 years of acute nursing experience and clinical practice, including as a psychiatric mental health nurse practitioner. Her 27 years of teaching at Fresno State included serving as chair of the School of Nursing, a role she held for the past four years.
---
The Far West Athletic Trainers' Association established a scholarship to recognize Dr. Scott Sailor (Kinesiology) and his leadership as president of the National Athletic Trainers' Association. The scholarship will be awarded annually to an undergraduate athletic training student in the association.
---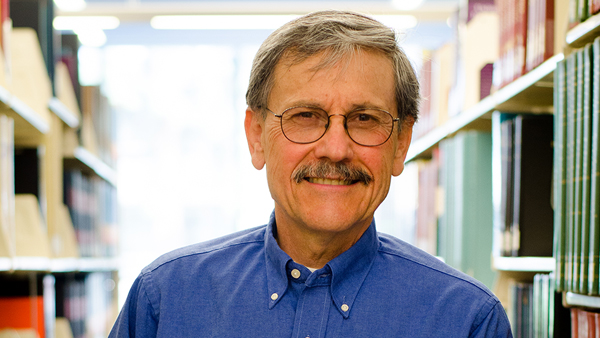 Photo by The Collegian.
Dr. Paul Ogden (Communicative Sciences and Deaf Studies) recently partnered with the California Department of Education and Fresno Unified School District to distribute copies of his book, The Silent Garden: A Parent's Guide to Raising a Deaf Child. The goal is to provide accessible resources to parents of whose children are deaf or hard of hearing. In California alone, nearly 1,200 babies are born deaf very year. See more. 
---
As part of his work with the Robert Wood Johnson Foundation, Dr. Iran Barrera (Social Work) traveled to Puerto Rico this summer to study the mental distress of survivors of Hurricane Maria, which ravaged the region just one year ago. His work will be used to compile data for a future research project related to the Robert Wood Johnson Foundation's Interdisciplinary Research Leaders Fellows Program -- which promotes a culture of health. Barrera was also recently profiled in Vida En El Valle. See more.