Dr. Rolland "Woody" Hurst, professor emeritus in the Department of Music, was born on Aug. 24, 1932, and passed away on Jan. 16, 2023.
Hurst graduated with a B.A. in music education and performance from Grinnell College in Iowa and received his M.M. in voice and opera at the Eastman School of Music in Rochester, New York. He spent 10 years in New York City as a highly acclaimed professional singer and actor while working on his Doctor of Education (Ed.D.) at Columbia University.
Hurst, known for his rich bass-baritone voice, was a professor of music at Fresno State from 1968 until his retirement in 1984. During that time, he was director of the Opera Workshop, Music Theater Workshop, Concert Choir, Jazz Choir, Men's Chorus and Women's Chorus. He also taught courses in applied voice, guitar, piano, music theater history, opera repertory and choral arranging. Hurst was active in the local music scene performing with the Fresno Opera Association and Fresno Community Theater.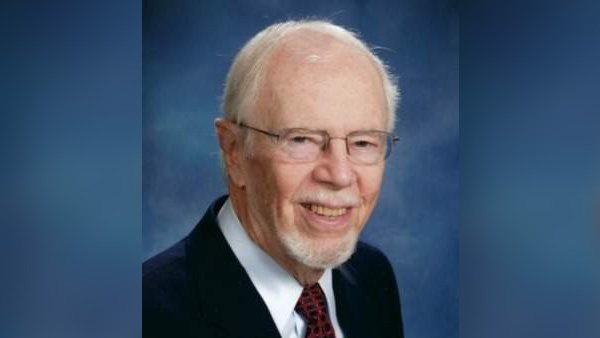 Dr. Rolland "Woody" Hurst
Hurst retired to Hayden, Idaho, to be near family, where he remained active as a composer and performer and in family, church and community events. In 2021, he returned to Fresno to co-direct and perform in the California Arts Academy production of "Norma."
Hurst is survived by his children Jeanne, Linda, Becky, Allen, Max, Jan and their spouses; grandchildren and their spouses; great-grandchildren; nephews; nieces and all those who were "adopted" into his family.
Visit the College of Arts and Humanities blog for a full remembrance story.