When TRiO counselor Joe Guerra first cleaned out his family barn in Kingsburg, he had no idea he would uncover a piece of Fresno State history.
Guerra's father worked for a teacher, who upon retiring asked if she could store some of her belongings in the family barn. Years later, Guerra and his family were cleaning out the barn when they stumbled upon a box of old photographs and a letter. He contacted the person in the letter to see if they wanted the photographs. Guerra was told no one wanted them. He decided to store the box in his garage and forgot about it until discovering it again recently.
Inside the box was a book titled "The Prospect, State Normal School." After doing some research and finding out it was from Fresno State, Guerra has decided to donate the book to the University.
"It would mean more to the school than to me because it's a part of the school's history," said Guerra.
Published in 1915, the book includes information about the first graduating class of the Fresno State Normal School, the name that the University was established under in 1911. The University was renamed Fresno State College in 1935 and is now known as Fresno State.
Inside the paperback book are pictures of staff and students on the original campus. On the thick yellowing pages inside, are the University's original fight song, old business ads and other campus stories.
Guerra has spent 22 years at Fresno State as a TRIO counselor providing academic support to first-generation college students, students from low-income backgrounds and students with a disability.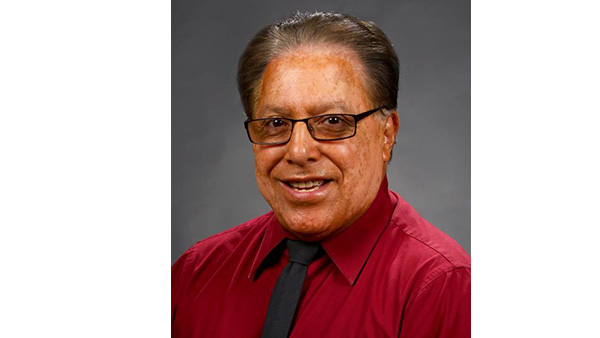 Joe Guerra