While being filmed for an episode of "Jeopardy!" as a contestant in September, Dr. Frederick Nelson fondly remembers sharing a personal moment with the late Alex Trebek, the beloved host of the popular ABC game show. Nelson, associate professor and chair of the Liberal Studies Department at Fresno State, joked that people at home might not recognize him in a suit and tie — as opposed to the shorts, sandals and Hawaiian shirts he's known for wearing around campus.
Nelson's episode, in which he won, aired on Dec. 3 on ABC, as the network broadcasts the final shows Trebek recorded before his death on Nov. 8 at age 80.
Trebek hosted Jeopardy! for over 35 years and holds the Guinness World Record for hosting the most episodes of a single game show — over 8,200. Diagnosed with pancreatic cancer in March 2019, Trebek continued to host the show. His last day in the studio was Oct. 29.
"Alex was a gift to this planet," Nelson said. "He was simultaneously super smart, funny, professional and kind."
Visit Fresno State News to read more.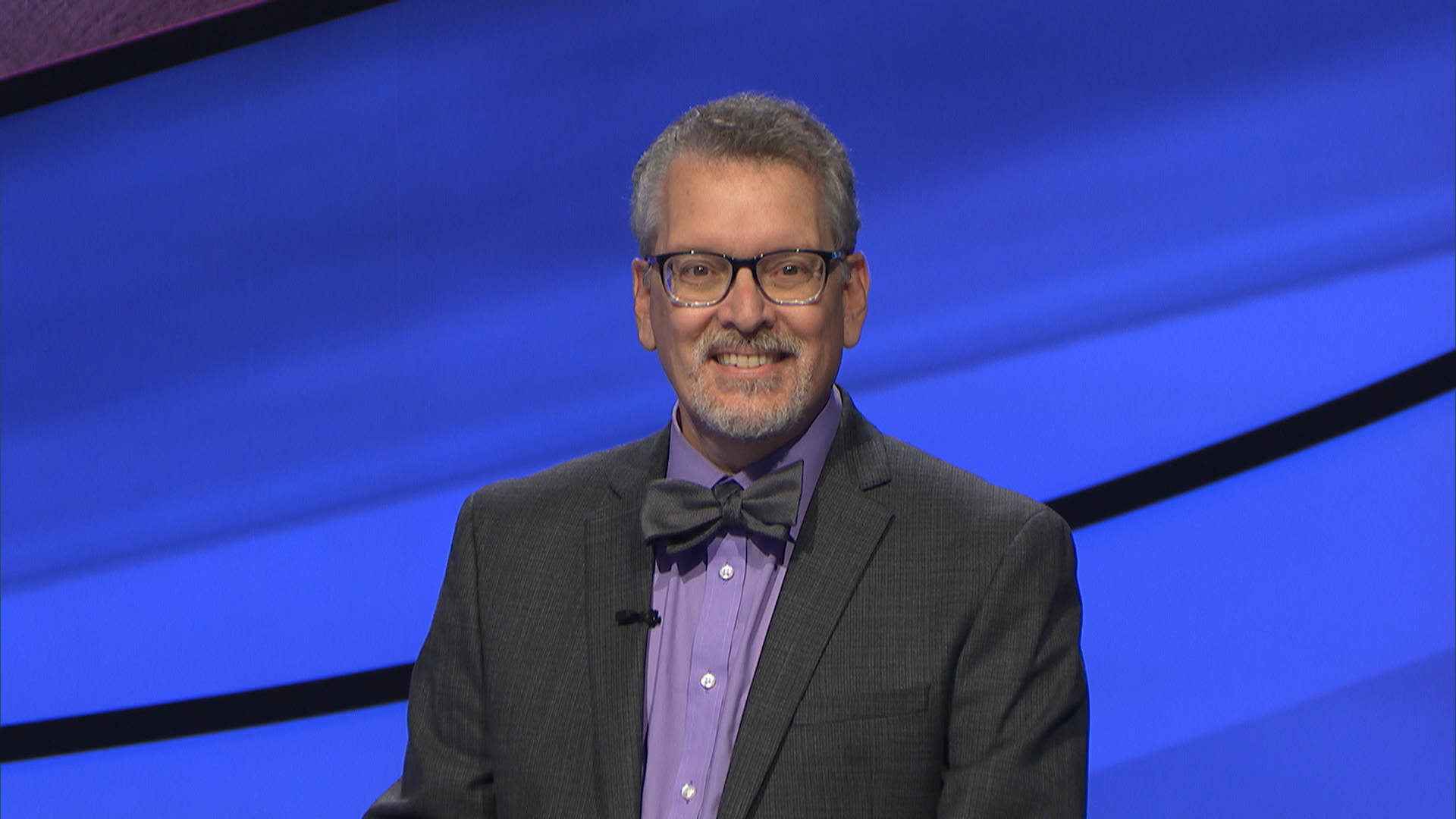 (Photos courtesy of Jeopardy Productions, Inc. and Dr. Frederick Nelson.)