Iran Barrera, Social Work Education, was honored with the Evidence to Action award by the California Initiative for Health Equity & Action Center for his work on social determinants of health. His work examines the impact of a six-week parent child engagement intervention using his coloring book, "Strikeout Toxic Stress!" which is focused on educating families about the impact of adverse childhood experiences on child development.
---
Neelam Chanda, School of Nursing, who is now a certified integrative mental health provider, earned recognition from the International Society of Psychiatric-Mental Health Nurses.
---
Tanisha Garcia, Public Health, was published twice in the Research in Health Science Journal on topics including "Leadership Style and Employee Resistance in Healthcare" and "How the Affordable Care Act influenced Cardiology Disease Rates in the San Joaquin Valley."
---
Deborah Kemp, professor of business law, Craig School of Business, a faculty member since 1990, has retired. Read more at the Craig School of Business blog.
---
Sudarshan Kapoor, professor emeritus, social work education and peace and conflict studies, was featured on the cover of The California Advocate Newspaper, after the death of Congressman John Lewis stating, "Losing Mr. Lewis is like losing another Rev. Martin Luther King, Jr."
---
Teresa Knapp, College of Health and Human Services Dean's Office, had the heart of service this summer, helping to make over 2,000 surgical masks for health care workers and also handwriting hundreds of personalized note cards to residents of assisted living homes in Fresno.
---
Hannah Ko, Physical Therapy, is now a pediatric certified specialist and recently launched her own professional Korean-language youtube channel to help children and families gain information and access to pediatric physical therapy. She assists families with topics like checking motor development and facilitating exercises that will help in that area. Subtitles are also also available in English.
---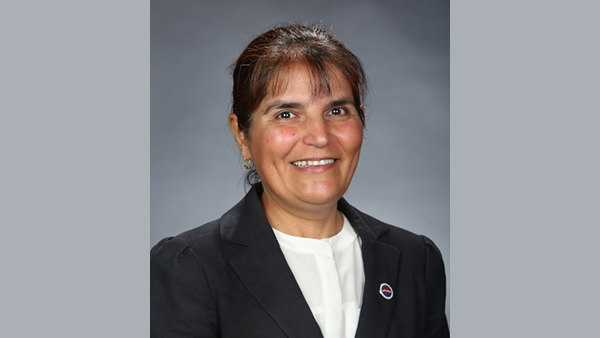 Susan Mirlohi, Public Health, authored a research manuscript on her work with off-flavor producing metals in drinking water, titled "In-vitro Evaluation of Iron-induced Salivary Lipid Oxidation Associated with Exposure to Iron Nanoparticles: Application Possibilities and Limitations for Food and Exposure Sciences", which was recently published in the peer-reviewed International Journal of Environmental Research and Public Health, in a special issue around environmental pollution and oxidative status. She has also joined the Committee on Health, Safety, and Environment of the American Water Works Association for a three-year term.
---
Pat LaRosa, associate professor of business communication, Craig School of Business, a faculty member since 1988, has retired.
---
Rassoul Yazdipour, professor of finance, Craig School of Business, a faculty member since 1987, has retired.