Traci Obata (Undergraduate Admissions) shares some photos of the beautiful, sneeze-free flowers currently in bloom and lush vegetation thriving in the Allergy-Free Demonstration Garden located north of the Smittcamp Alumni house on campus.
The Allergy-Free Demonstration Garden offers 50 non-allergenic trees and shrubs for everyone to enjoy, enriching the campus in a way that is designed to help those who suffer from hay fever and allergic asthma.
"The sneeze-free garden is the perfect place for those who suffer from allergies and are looking for a quiet, cool and peaceful place on campus to take a break or lunch," Traci said. "There are several wooden benches in the garden, along with a concrete structure in the middle of the garden that provides comfortable seating in a serene setting."
See more about the Allergy-Free Demonstration garden.
See more about gardens and collections at Fresno State.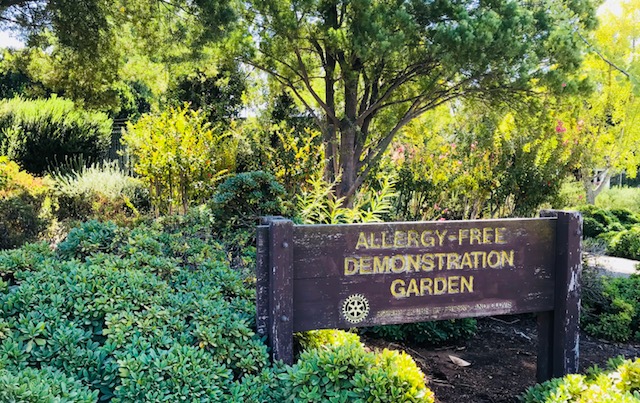 Even though the signage located at the west entrance of the allergy-free garden looks a little worn, it invites pedestrians to explore.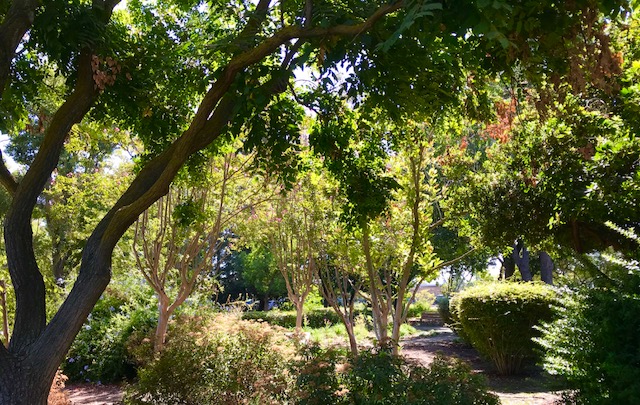 Lush trees and shrubs line the walkway as you enter on the west end of garden near the signage.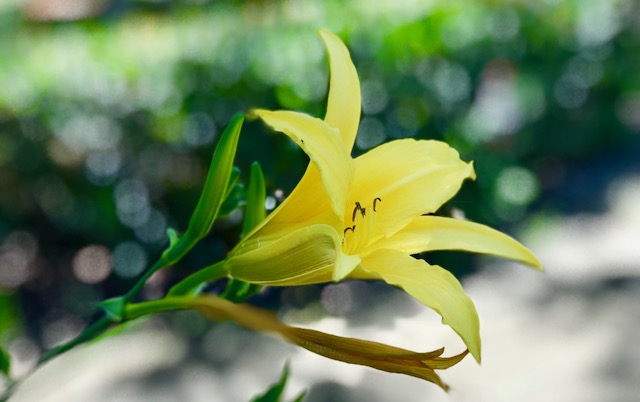 A variety of flowers adorn the Allergy-Free Demonstration Garden.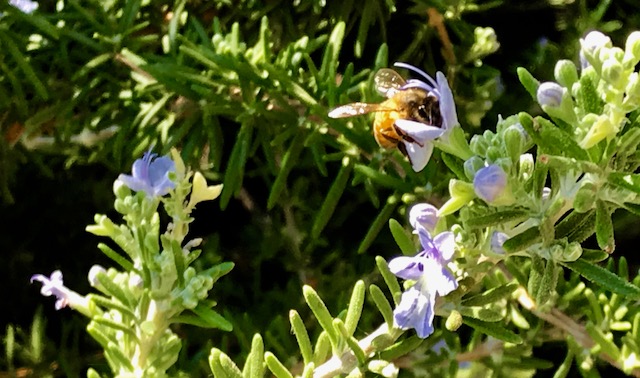 A bee pollinates some flowers on a plant located near the west entrance of the garden.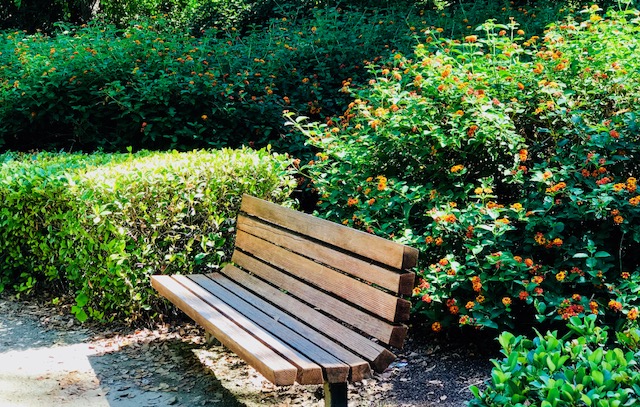 There is plenty of comfortable seating for those looking for a quiet and serene area on campus to relax.
As a bonus, here is a video loop created by Traci Obata.