It is with great sadness that we announce our friend and colleague, Si Her, passed away on Sept. 17.
Her worked for the Financial Aid and Scholarships Office for over 15 years and served in several different roles. Not only was she passionate about serving students, but she was also a great person to work with. She always had something to laugh and smile about. Her positive energy always radiated through! One student's feedback after a counseling appointment perfectly sums up Her as a person and a team member of Fresno State:
"I truly appreciate Si. She has helped me with my questions and is very patient with the questions I asked. She provided answers in a way where I can understand how to navigate the FAFSA and Fresno State websites. She is truly an amazing person and Fresno State is very lucky to have her."
Her is greatly missed, but will forever be a part of our Financial Aid and Scholarships family. A memorial service will be held on Oct. 10, all day, beginning at 8 a.m. All are welcome at any time. Services will be held at the Hmong Memorial Chapel, 741 W. Belmont St., Fresno.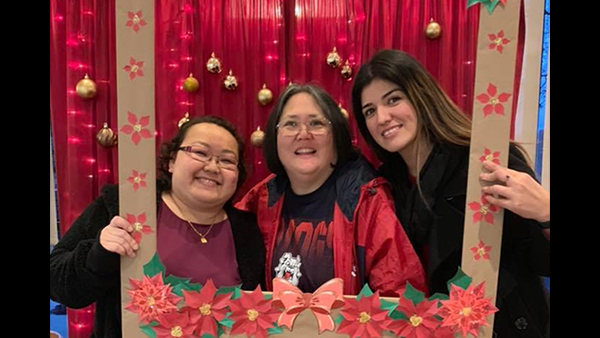 Si Her, left, Wendy Nomura and Miriam Villaseñor.