This year, along with the COVID-19 pandemic, has brought about change pretty much everywhere for everyone — higher education included. There's been an unprecedented use of the word "unprecedented" as college students all over the country have transitioned to mostly virtual learning. Many university employees continue to work remotely and, on many campuses, major events like commencement and college sports are in limbo.
Vivica Thomas briskly runs through the golden hills of Woodward Park, building up her stamina as the sun sets on another day in the life of a college student in this new, mostly virtual norm. She seldom strays off path, hoping to avoid any obstacles on her journey — while armed with the confidence that she has overcome challenges before.
This run is part of her training regimen to stay in shape for her job in the U.S. Army Reserve. But it also symbolizes her educational journey and the determination that keeps her striding forward in her quest to finish college.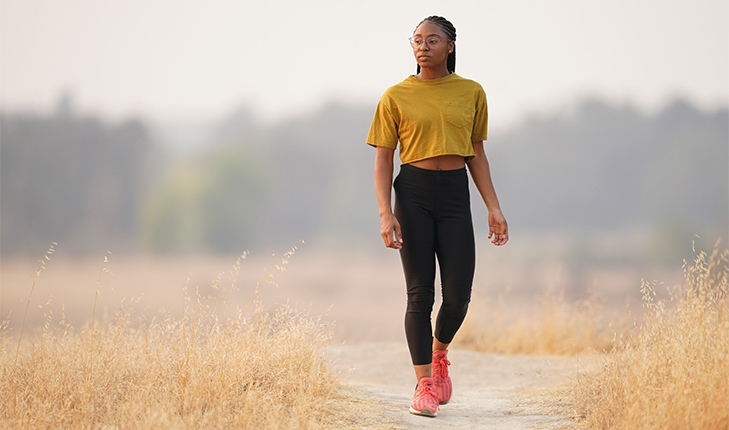 Transfer student Vivica Thomas runs in Woodward Park.
For students, questions abound. "Where should I live?" "Which college should I attend, or should I attend college at all?" "Maybe it's best to take some time off?" "Is college even worth it?"
What is the value of a college degree?
It's not a new question, but it is one many are considering as they help their loved ones map out their college and career choices in today's climate.
Visit Fresno State Magazine to read about what the value of degree means from higher education experts, our students and alumni.