Faculty in the Department of Social Work Education presented their research at the 2023 Council on Social Work Education's annual program meeting in Atlanta from Oct. 26 to 29. They included Reuben Addo and Pa Nhia Xiong, both assistant professors, who presented "A Case Study on Teaching Community Advocacy: Reflections on Students' Experiences" and Marcus Crawford, associate professor, who presented "County Child Welfare Social Workers Experience with Retention and Intent to Stay."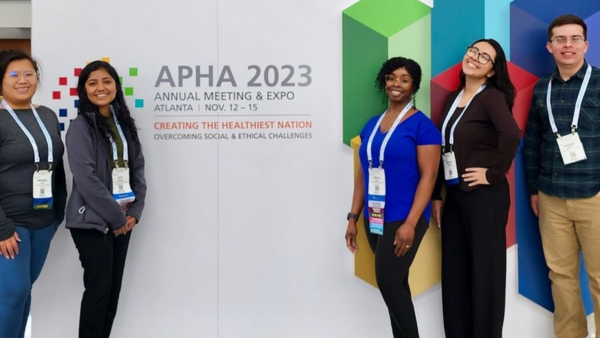 ---
Researchers from the Central Valley Health Policy Institute presented their research at the American Public Health Association Annual Meeting in Atlanta from Nov. 12 to 15, including research analyst, Dustin Hedrick; research associates, LaMecia Ward and Stephanie Chan; research assistants, Armando Ramirez, Davenna Morales and Atziri Barboza; and former intern, Tiffany Jow. The research topics ranged from cultivating healthy schools to tools and methods for community health workers to the economic development of marginalized communities.
---
Tanisha Garcia, associate professor in the Department of Public Health, and Emanual Alcala, assistant director of the Central Valley Health Policy Institute, co-authored "Barriers Associated with Cardiovascular Disease and the Impact of Primary Care Leading to Necessary Emergency Department Visits in The Central Valley," published in Research and Health Sciences Journal.