The Leo Politi Garden near the Henry Madden Library honors the friendship between Politi, Fresno's best-known children's illustrator and author, and his friend, the late Professor Arne Nixon.
Fresno native Politi lived most of his adult life in Los Angeles, returning many times to speak, draw and paint at workshops put on by Nixon, for whom the library's Arne Nixon Center for the Study of Children's Literature is named. Nixon taught children's literature on campus for over 30 years. Politi died in 1996, one year before Nixon.
The garden is designed by Fresno landscape architect Robert Boro. It represents Politi's artistic style and presents plantings typical of Los Angeles home gardens such as Politi's.
The garden includes walkways, a curving bench and a fountain like the one in Leo Politi's 1950 Caldecott-winning picture book, Song of the Swallows.
The garden also features two reproductions of Politi statues created by sculptor Lester Harries, as well as five large mosaic tiles featuring brightly colored birds and animals. The original tiles, created by Politi for his own front sidewalk, were unable to be relocated due to their age and condition.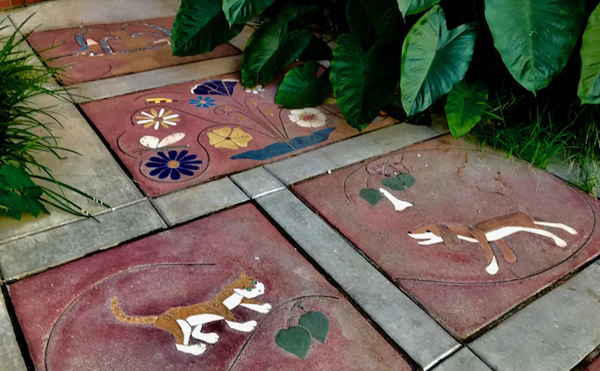 A copy of mosaic tilework, originally created by Leo Politi in the sidewalk in front of his home, circa 1975. These were created in 2014 by John Cook, ceramic and stained glass artist of Idyllwild, Calif.
The statues in the garden reflect the charm intrinsic to Leo Politi's original artwork. Sculptor Lester Harries created this reproduction.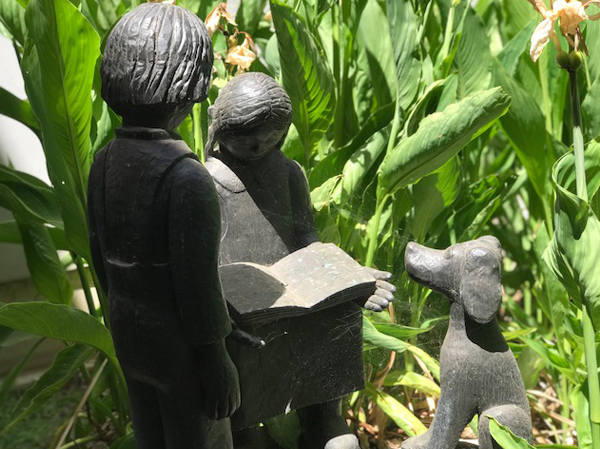 "Big sister reading to little brother with dog looking on" was originally carved in wood by Leo Politi, circa 1973. This replica was cast in bronze by Lester Harries in 2014.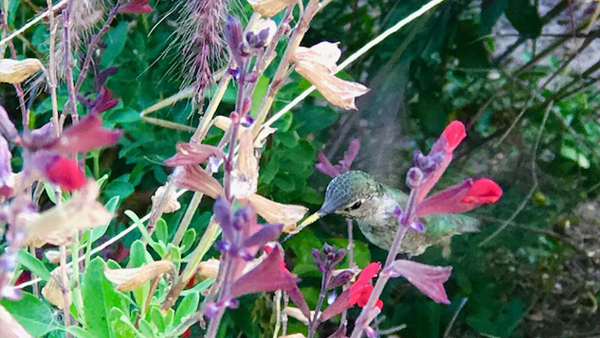 Hummingbirds seem to like the serene garden alcove that is set back from the hustle and bustle of foot traffic near the Madden Library.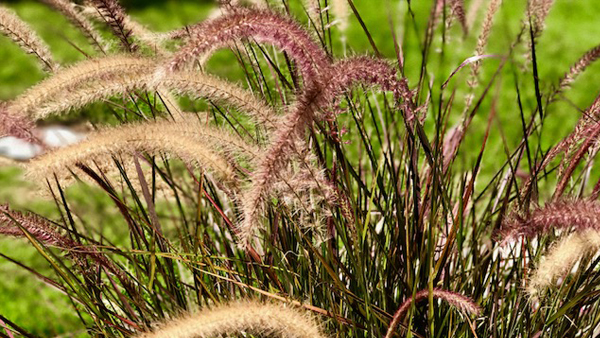 Soft floral bushes near the garden complement the secret retreat.