For more than 20 years, the Clock Tower has been a central part of university life, almost as iconic as the Fresno State fountain. Its presence greets us daily and heralds important occasions. On Fridays and during games, it plays the Bulldog Fight song to support Athletics.
Every hour, chimes from the Carillon Clock Tower serenade campus, celebrating a rich and long-held tradition.
For centuries, the carillon has been central to expressions of joy and sadness.
Our Clock Tower has commemorated times of mourning, such as A Day of Remembrance of the Armenian Genocide on April 24, 2015, when at 19 seconds past noon, the carillon in the University Student Union clock tower played "The Bells of Peace" for 15 minutes (to represent the year 1915) in memory of the victims and survivors of the Armenian Genocide.
Those of us who have been on campus remember the installation of the Clock Tower and feel the difference it has made in the stately atmosphere of higher education at Fresno State.
The tower is maintained by the USU. It was donated by the Bulldog Foundation Oct. 11, 1996.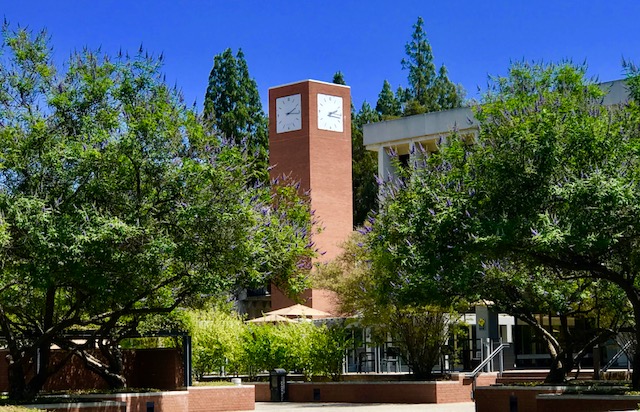 Photo by Traci Obata (Undergraduate Admissions)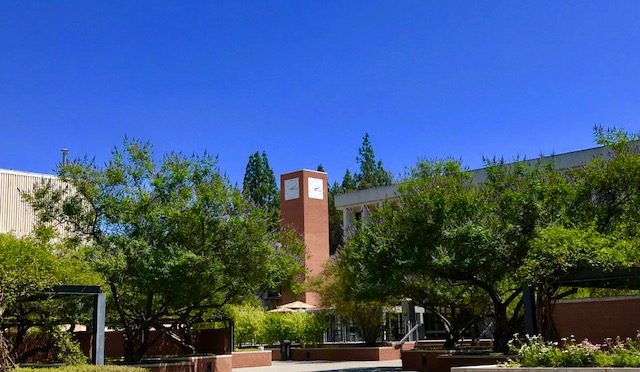 Photo by Traci Obata (Undergraduate Admissions)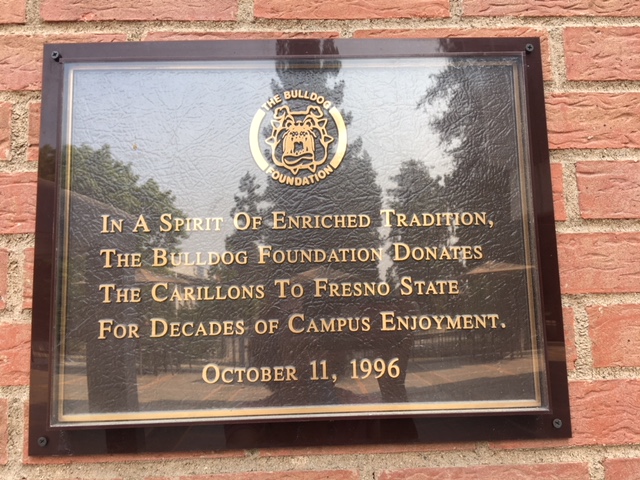 Plaque photo courtesy of USU