Dr. Alicia Becton, associate professor in the department of Counselor Education and Rehabilitation, received the Sylvia Walker Education Award by the National Rehabilitation Association. She was honored for:
Excellence in rehabilitation education at the graduate level.
Commitment to student learning and development.
A commitment to multiculturalism; as evident in teaching, publications and involvement.
Ability to serve as a role model, example and mentor.
---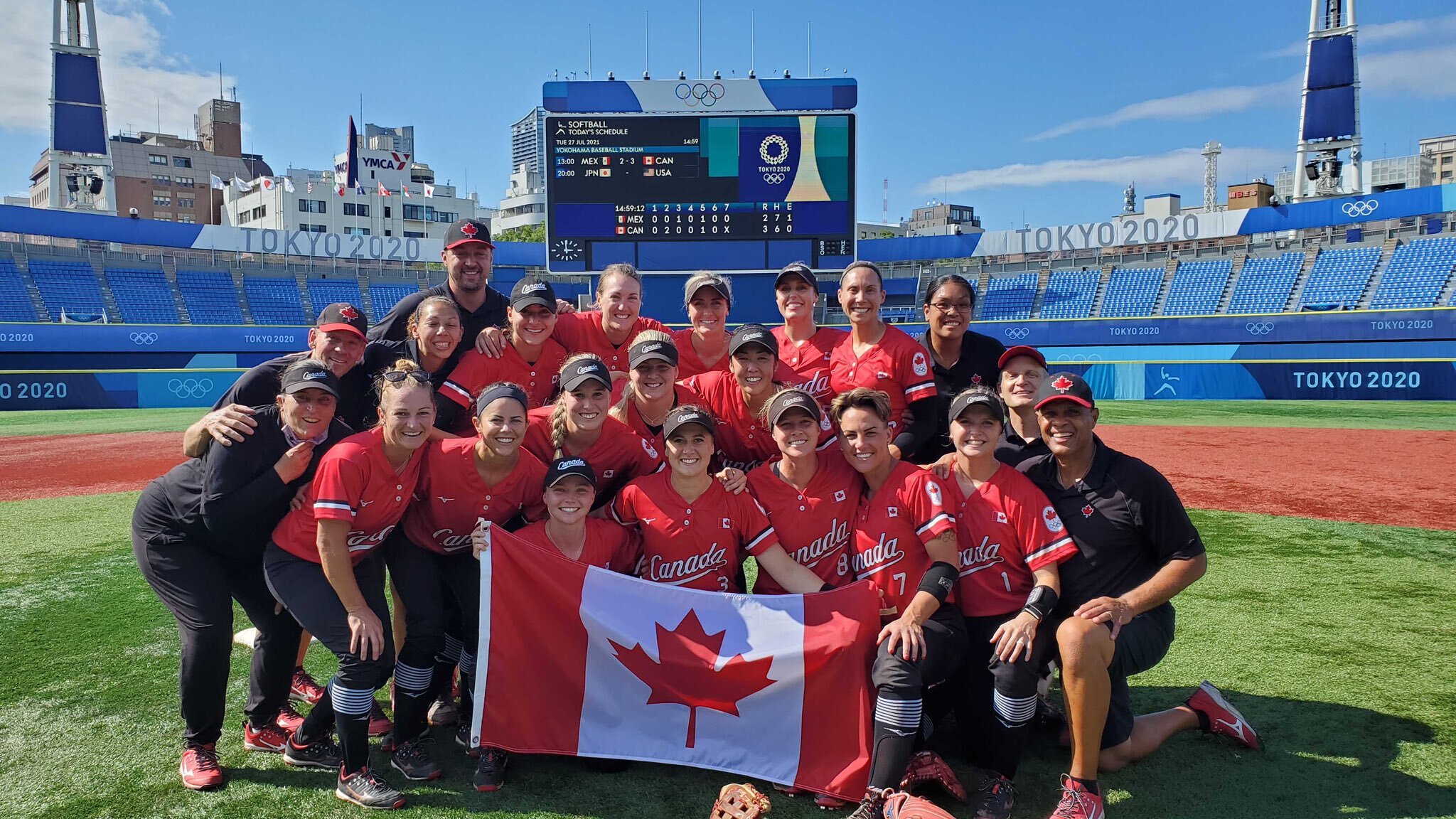 [Photo Credit: Wade Gilbert and Team Canada Softball]
Dr. Wade Gilbert, sport psychology professor in the Department of Kinesiology, was part of the coaching staff of the Team Canada Softball team, who earned the Olympic bronze medal at the Tokyo Olympics. For the mental performance coach and Ottawa, Canada native, representing his home country in the biggest stage in sports is indescribable.
"You never know what life has in store for you," Gilbert said. "I have this amazing opportunity to support these world-class athletes who are competing in the Olympics, which is the pinnacle of their profession."
Prior to working with Canada Softball, Gilbert was on contract with the United States Olympic and Paralympic Committee as lead author of its Quality Coaching Framework and as a consultant to the Coach Education Department — a role he held for six years. Gilbert is hailed as a renowned coaching consultant, whose independent work with coaches and sports teams transcends continents, with speaking and consulting engagements in Singapore, Japan, Finland, Canada, Portugal, Spain, Scotland, Australia and New Zealand — and now to the Olympic Games.
Gilbert said he looks forward to sharing his Olympic experience at the Tokyo Games with his students when he returns in the spring, and is grateful for the opportunities the University has given him to pursue his passions beyond the classroom. Visit Fresno State News to read more.
---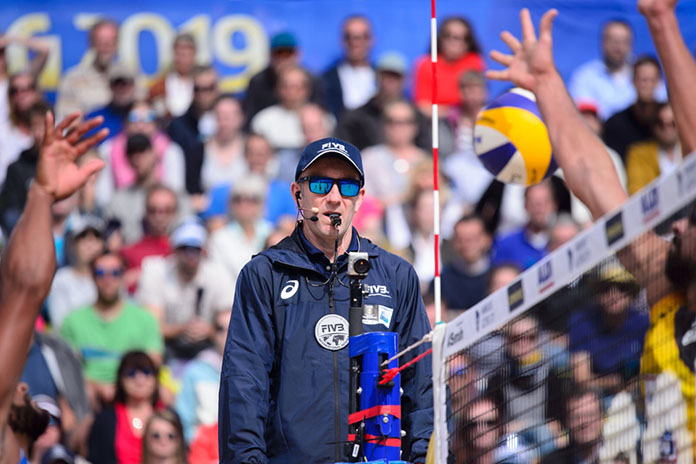 [Photo Credit: Volleyballmag.com]
Brig Beatie, kinesiology lecturer, is the official referee for beach volleyball at the Tokyo Olympics — an accomplishment he says is the pinnacle of his career. When he is not officiating professional tournaments, the two-time kinesiology alumnus teaches a course on campus coincidentally called "The History of the Olympic Games." Beatie, who will now be part of Olympic history himself, has taught a variety of courses within the department for nearly 20 years. Visit VolleyballMag.com to read more about his Olympic journey.