The President's Commission on Human Relations and Equity invites you to a Forum for Inclusion, Respect and Equity, Wednesday and Thursday, April 11-12, on Changing the Way We See Native America.
The event starts with a special film screening of AWAKE: A Dream from Standing Rock on Tuesday at 6 p.m. See more.
The forum is open to the public and will take place in the Table Mountain Rancheria Reading Room located on the third floor of the Henry Madden Library on April 11-12. For a detailed schedule, go to https://www.facebook.com/events/2064642900471189/ or go to the PCHRE website at http://fresnostate.edu/studentaffairs/pchre.
Special guest Matika Wilbur of Project 562, from the Swinomish and Tulalip peoples of coastal Washington, will serve as the speaker for this spring's President's Forum on Inclusion, Respect and Equity. For the past five years Wilbur has been traveling and photographing Indian Country in pursuit of one goal: To Change the Way We See Native America. The forum will take place April 11 – 12 and is organized by the President's Commission on Human Relations and Equity (PCHRE).
The two days will feature a 6:35 p.m. keynote on Wed. and a noon keynote on Thurs. by Wilbur. Wednesday evening will also include a brief lecture from retired professor Dr. Charles Ettner focusing on our local Native American communities; it will also feature a traditional dance by 10-year-old "Hummingbird." Thursday programming will begin at 8:30 a.m. and will include hearing from the "Courageous Voices" of students, faculty and staff who identify themselves as Native American and round table conversations among attendees in an effort to increase our campus' cultural competency as we work to better serve our campus and community. Wilbur will also offer reflections following the courageous voices.
Project 562 serves as Matika's fourth major creative project, which features Native American identity and culture. Based in the Pacific Northwest, Matika's latest project has brought her to over 400 tribal nations dispersed throughout 45 U.S. states, where she has taken thousands of portraits and collected hundreds of contemporary narratives from the breadth of Indian Country.
Learn more about Matika's project 562:
https://www.youtube.com/watch?time_continue=13&v=7JrRBQEQr3o)
and see more of her work here:
http://www.matikawilbur.com/portfolio/.
Tuesday, April 10 in the Madden Library 2206
6:00 p.m. Film Screening AWAKE: A Dream from Standing Rock
Wednesday, April 11 in the Table Mountain Rancheria Reading Room
5:30 p.m. Registration and Refreshments
5:45 p.m. Opening Ceremony
6:15 p.m. Local/Campus Speaker
6:35 p.m. Keynote Presentation followed by brief Q&A
7:40 p.m. Closing
Thursday, April 12 Table in the Mountain Rancheria Reading Room
8:30 a.m. Registration and Morning Refreshments
8:45 a.m. Opening Ceremony
9:15 a.m. Courageous Campus Voices
10:45 a.m Reflections - Matika Wilbur
11:45 a.m. Opening Ceremony(Light lunch provided)
Noon Welcome and Keynote Presentation
1:00 p.m. Open Dialogue with Matika Wilbur and President Castro
1:30 p.m. Q&A
2:00 p.m. Closing Remarks
3:00 p.m. Talking Circles with Students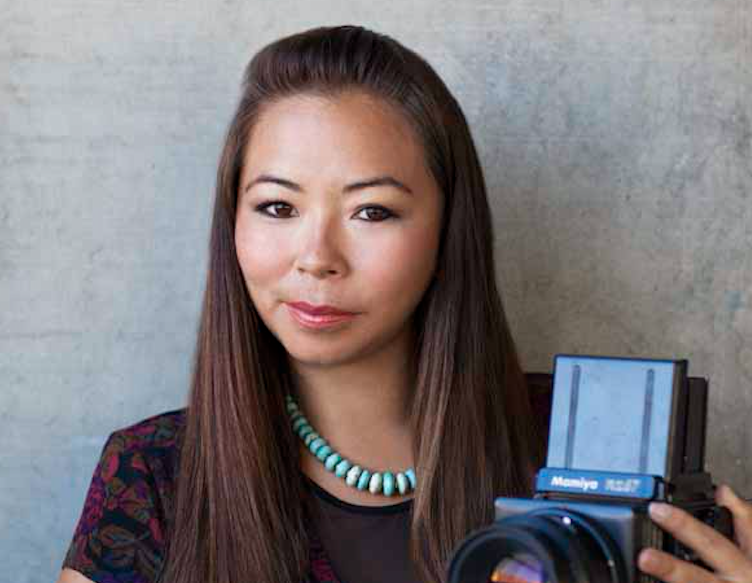 Matika Wilbur